Sarah Ice Princes in Yellow/ Gold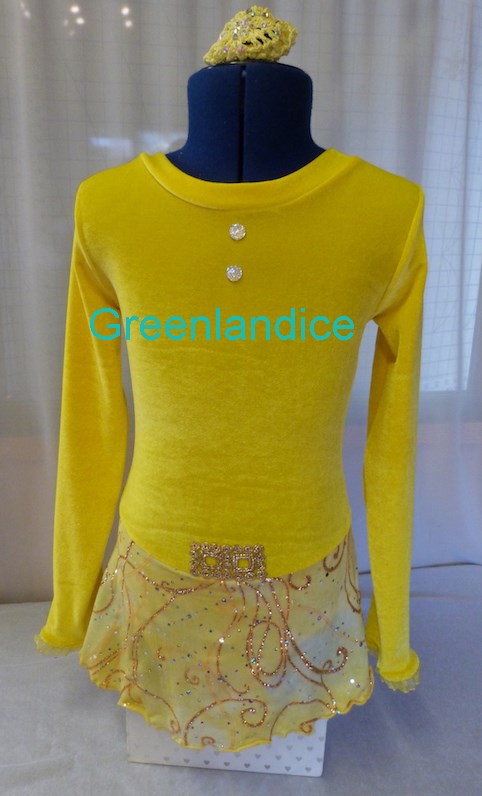 Yellow velvet bodice with long sleeves. Mesh flat skirt has a glittery gold pattern.
Decorated with gold applique, little frosted buttons and yellow organza lace.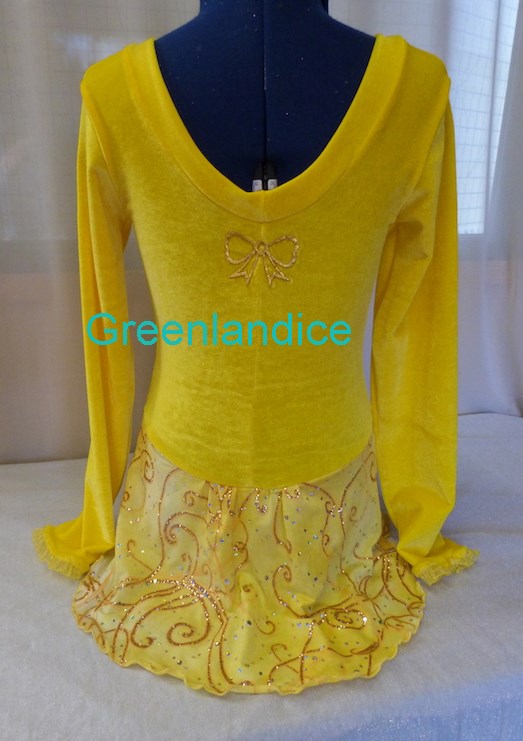 For Sizes:
Chest: 23-26"/ 58-66cm
Hips: 24-27"/ 61-69cm
Girth: 44-47"/ 112-119cm
Child Small, age 6-8 approximately but please check the measurements.
£50 including UK Post.
£60 including International Shipping
We also stock Preciosa Maxima crystals to add to this dress yourself.
Bags of x100 Crystal AB ss.16 are £5 each. Crystals not sold separately.
Please use the Contact Form to order.
We also stock competition gloves and tights.
From £50.00