GREENLANDICE competition gloves made of Meryl/Lycra.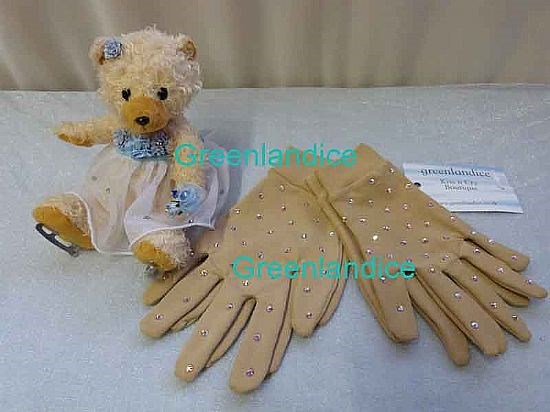 The Light Tan gloves have Preciosa Maxima Crystal AB.
The Black gloves have Jet Hematite/Black Diamond crystals.
Made to order within 7 days.
Sizes:
Age 5-9
Age 10-Adult Small
Adult Medium
Adult Large for men.
Other colour gloves or gauntlets can be ordered to match your
Greenlandice costume. Use the contact form for enquiries.