Rosie in ombre Lilac/Pink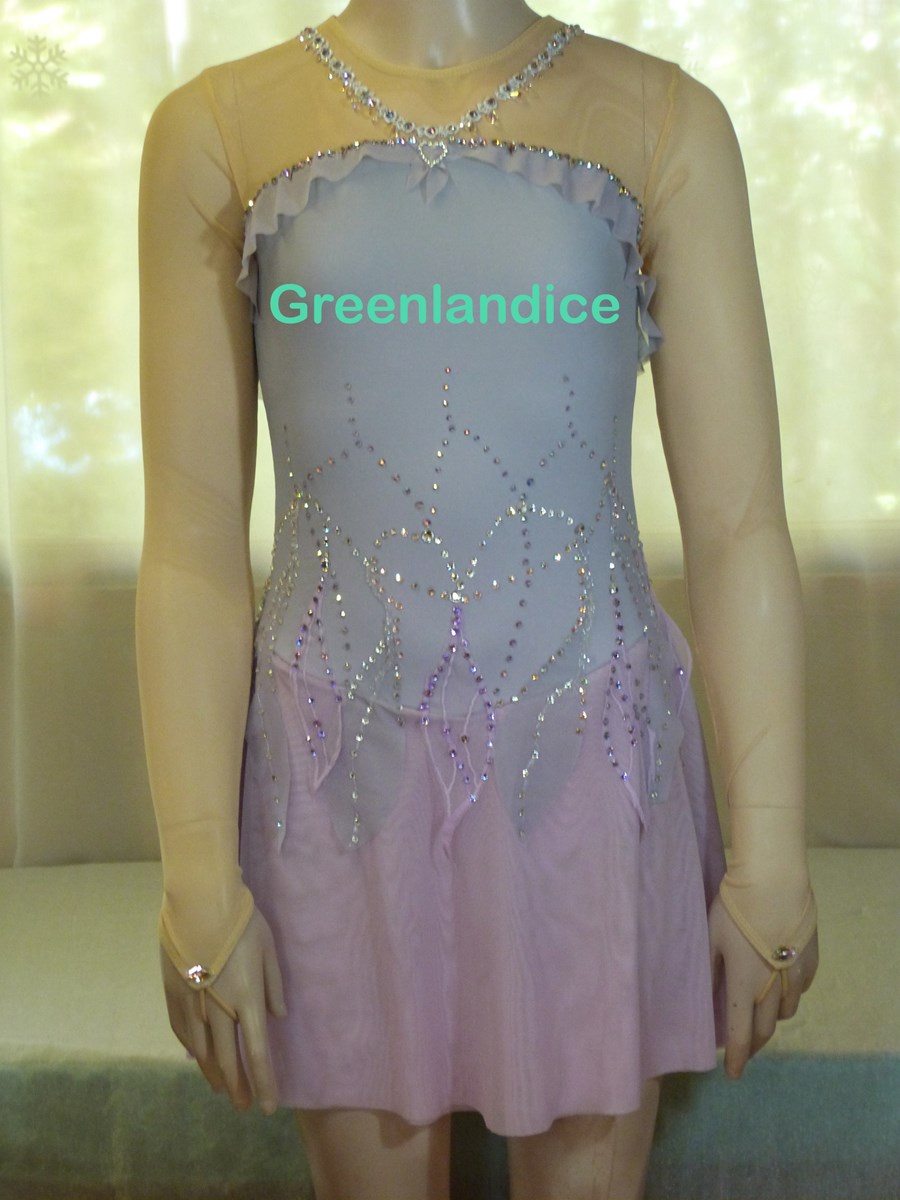 Rosie design in ombre lilac to pale pink with matching hair tie.
Flesh sleeves into finger loops. Keyhole back opening.
Decorated with cut lace applique, crystal buckles
and hand sewn crystal beads.
Plus Preciosa Maxima crystals: Mesmera AB, Pale Lilac AB,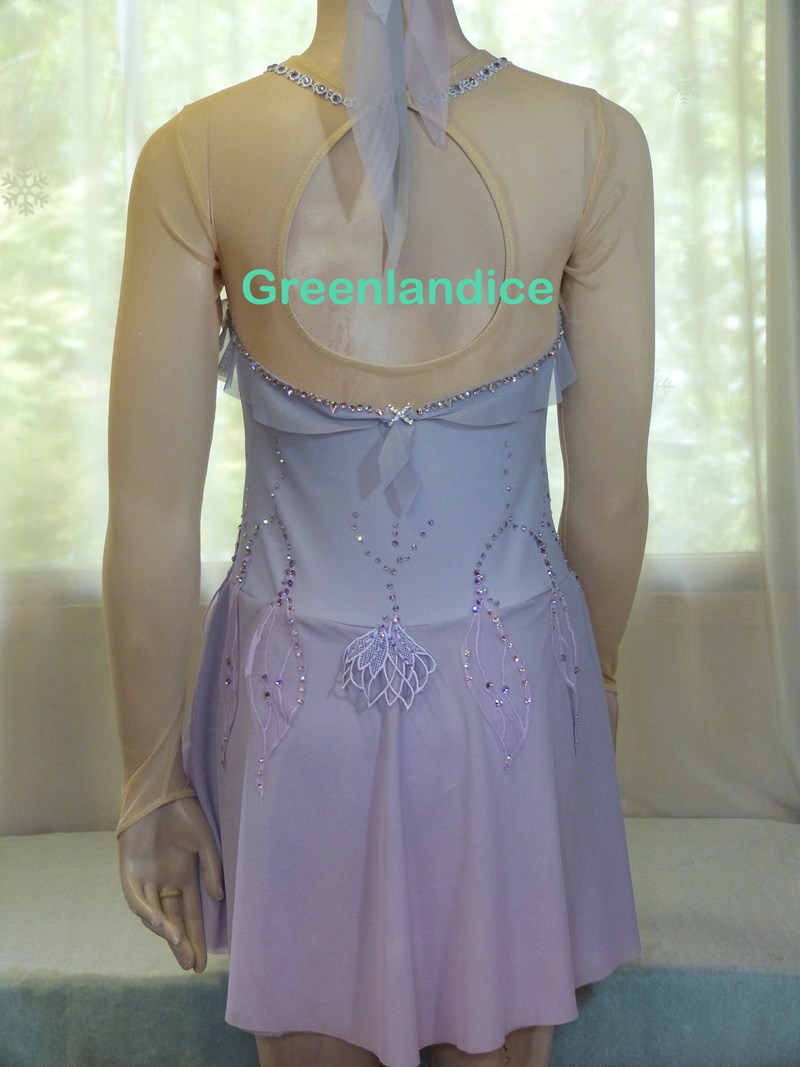 Crystal AB Transparent, Crystal AB Pears, Vitrail Light.
*
AXS for sizes:
Chest: 29-33"/74-84cm
Hips: 30-34"/ 77-87cm
Girth:52-56"/133-143cm
*
£275 including UK Post
£300 with International
Shipping.
*
Ice Skating Tights to add to your order
can be found in Accessories.
Please use the Contact form to buy
any accessories.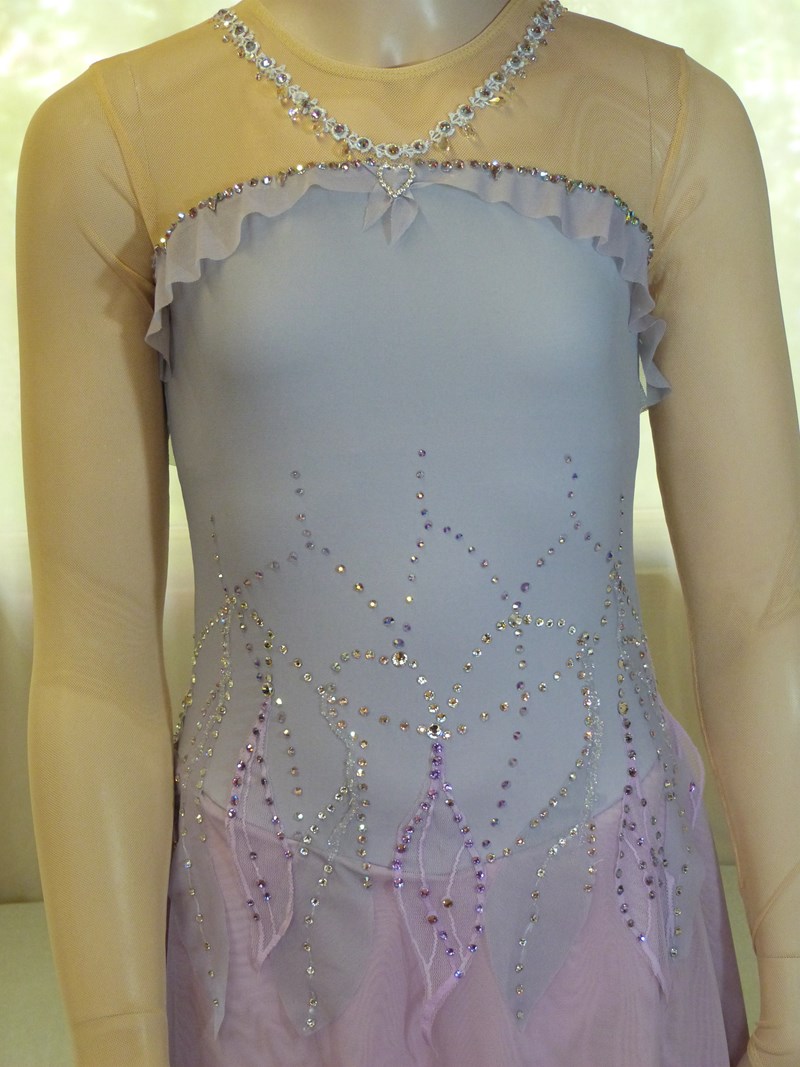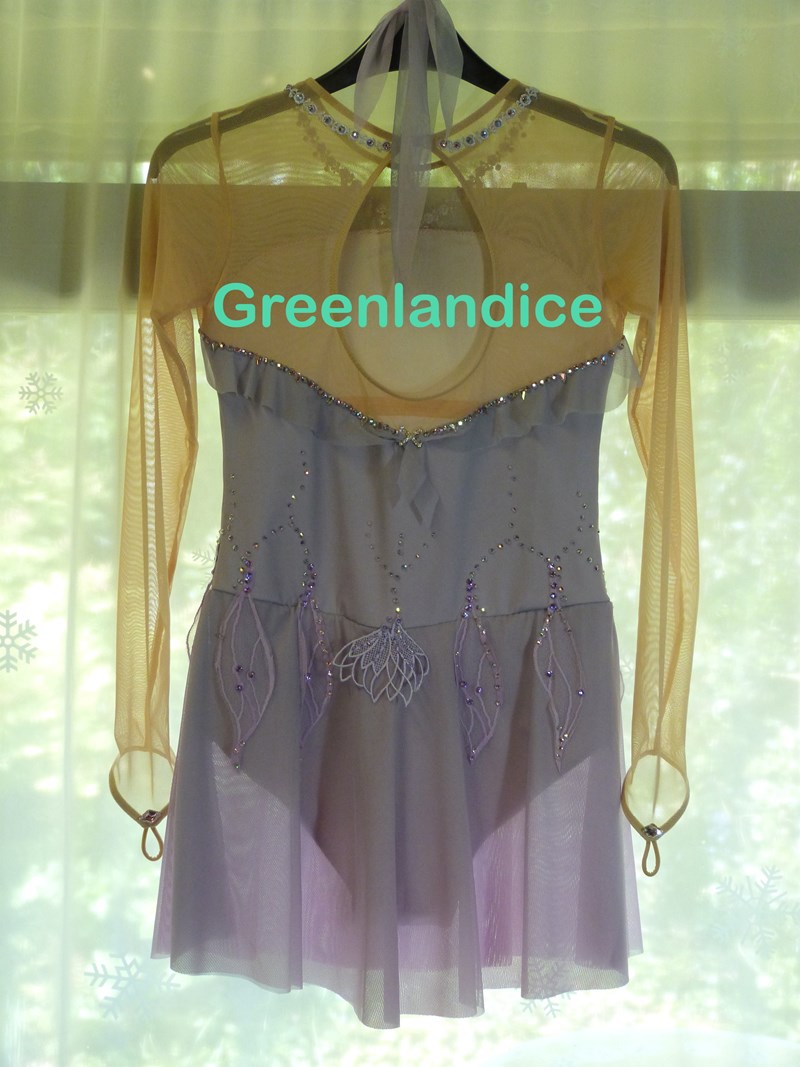 From £275.00