Skirts with attached briefs.
Made to Order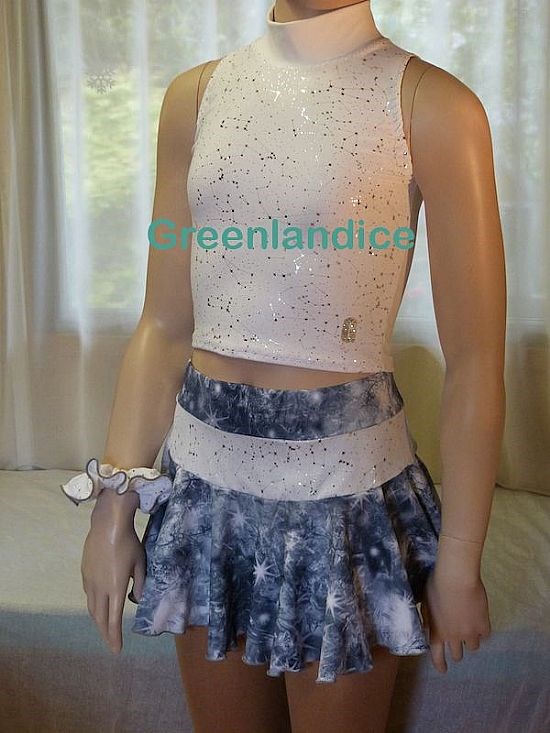 CHILD X SMALL for approx age 4-6
HIPS:25"/63cm.
CHILD SMALL for approx age 6-8
HIPS:27"/68cm.
CHILD MEDIUM for approx age 8-10
HIPS: 29"/73cm.
CHILD LARGE for approx age 10-12
HIPS:32"/82cm
Comes with a matching scrunchie.
*
£40 including UK Post
£50 including International Shipping.
*
Sleeveless TOPS available to order to
match your skirt. £35
Child Medium chest 28"/71cm
Child Large chest 30"/76cm
See back view below.
*
We also stock ice skating tights to add to your order.
Look in Accessories.