Thermal Shorts
Made to Order in Child X Small - Child Large. Age 4-12
Use the CONTACT Form to order.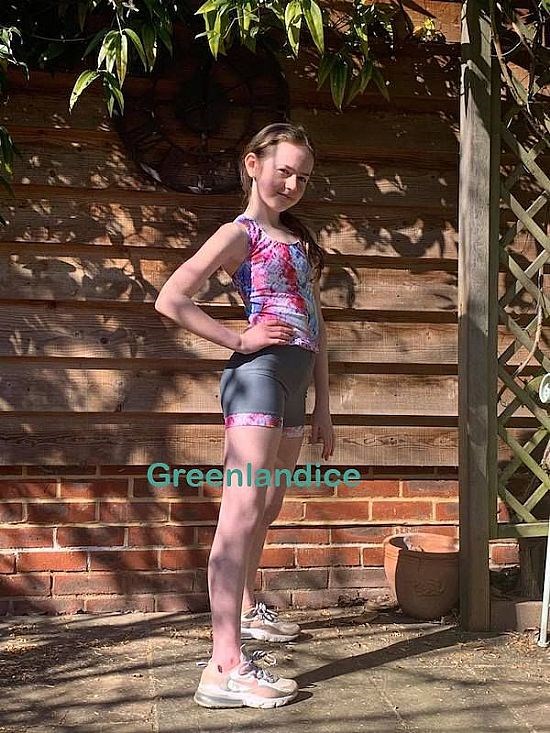 CHILD X SMALL for approx age 4-6 HIPS:25"/63cm.
CHILD SMALL for approx age 6-8 HIPS:27"/68cm.
CHILD MEDIUM for approx age 8-10 HIPS: 29"/73cm.
CHILD LARGE for approx age 10-12 HIPS:32"/81cm
DESIGNS:
Grey/ Rainbow Reptile
Highland Pink or Mint
Black/ Pink Scribble or Butterfly Party.
Frozen Hematite/ Frost.
Pongo black/white spots
TIA is wearing Rainbow Reptile.
All shorts come with a matching scrunchie.
Matching tops available:
Long sleeved, sleeveless or racer back from £40
SHORTS+UK POST =£35
Plus INTERNATIONAL SHIPPING =£45