Sarah design in Red/ Cream CL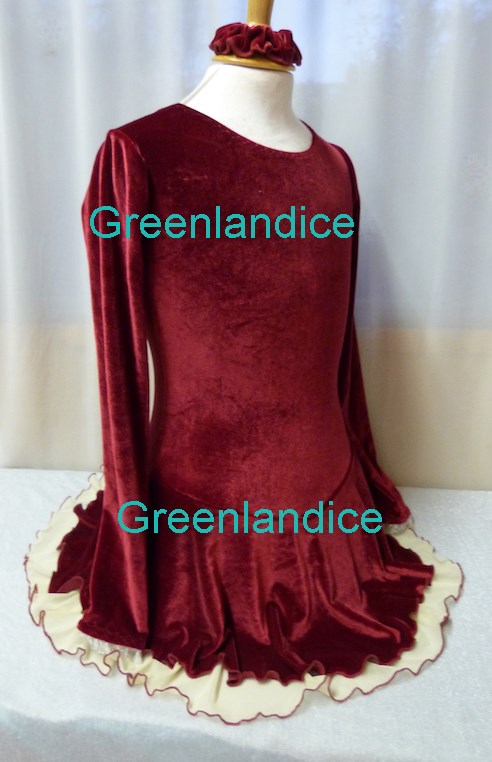 Red velvet dress with cream mesh underskirt edged in red.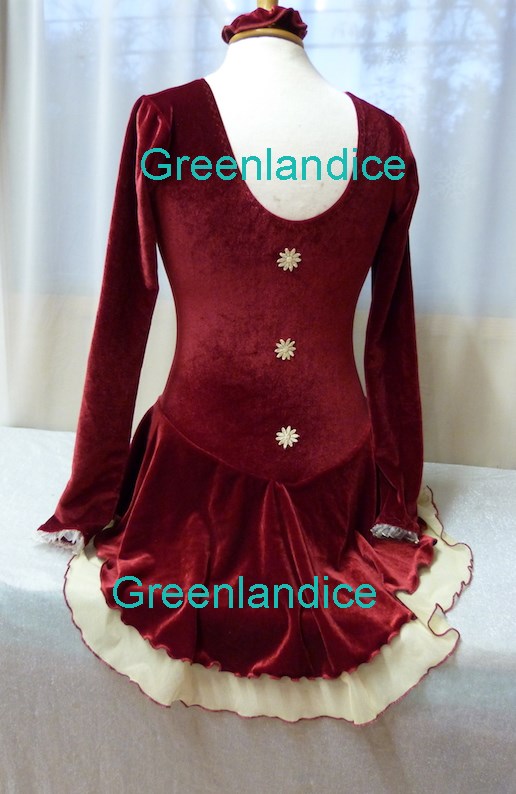 Flower applique on the back and organza lace sleeve edges.
Matching hair accessory.
For Size:
Chest: 29-32"/ 74-82cm
Hips: 30-33"/ 76-84cm
Girth: 50-54"/ 127-137cm
For Child Large, Age 10-12 approximately but please check measurements.
£70 including UK Post
£80 including International Shipping
We sell Preciosa Maxima crystal packs to add crystals to this dress yourself.
x100 Crystal AB ss.16 crystals are £5 a pack. You will need crystal glue.
We recommend Chrisanne Clover Jewel glue.
Crystals only sold with dress purchase.
Please use the Contact Form to order.
We also stock competition gloves and tights.
From £70.00