Rebecca Celtic in Aqua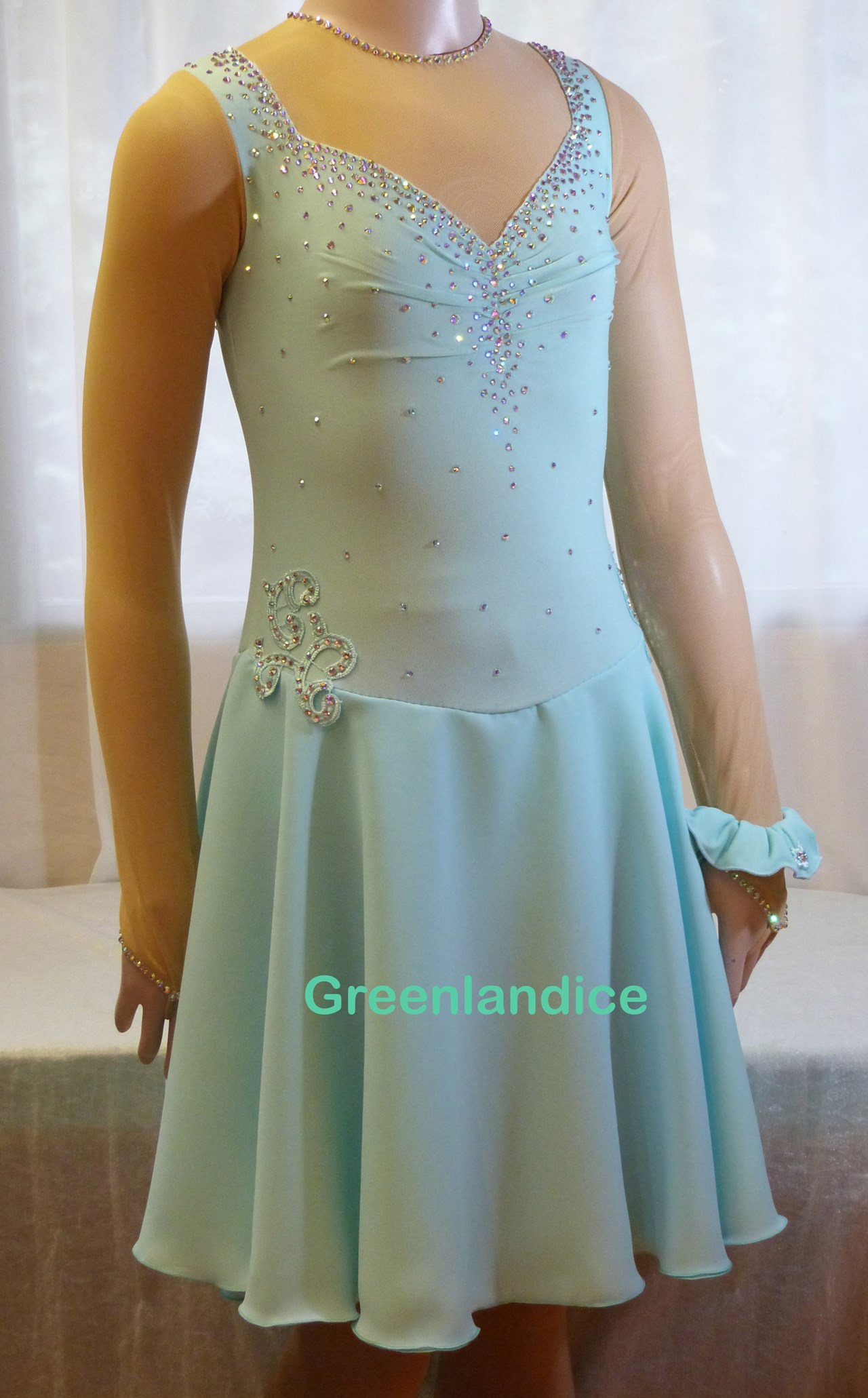 Rebecca Celtic design Ice Dance dress. Aqua bodice with flesh sleeves into fingerloops.
Triple chiffon skirts in pale yellow under light turquoise.
Keyhole back opening.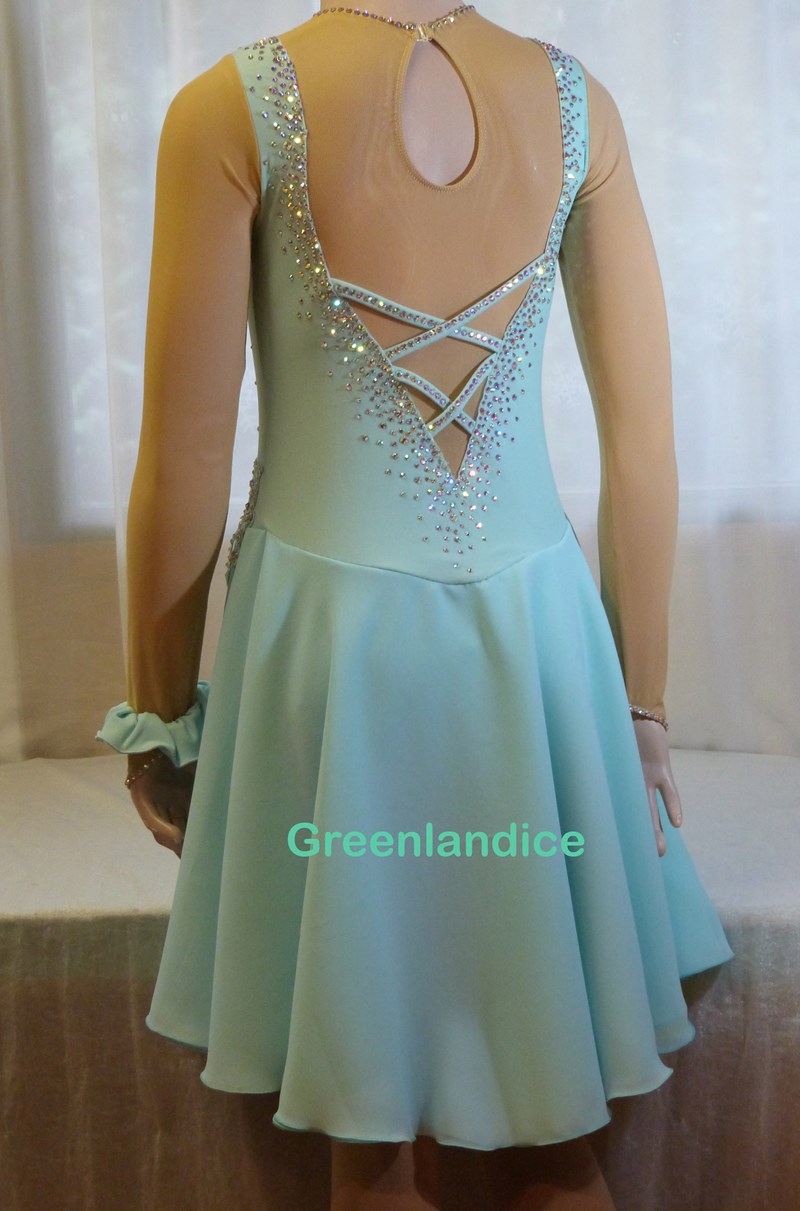 Decorated with Crystal AB and Transmission.
Child Large for sizes:
Chest: 28-32"/ 71-81cm
Hips: 29-33"/ 74-84cm
Girth:51-55"/130-140
*
£200 including UK Post
or
£240 including International Shipping.
*
Comes with a matching
hair accessory.
*
Please scroll down for more photos.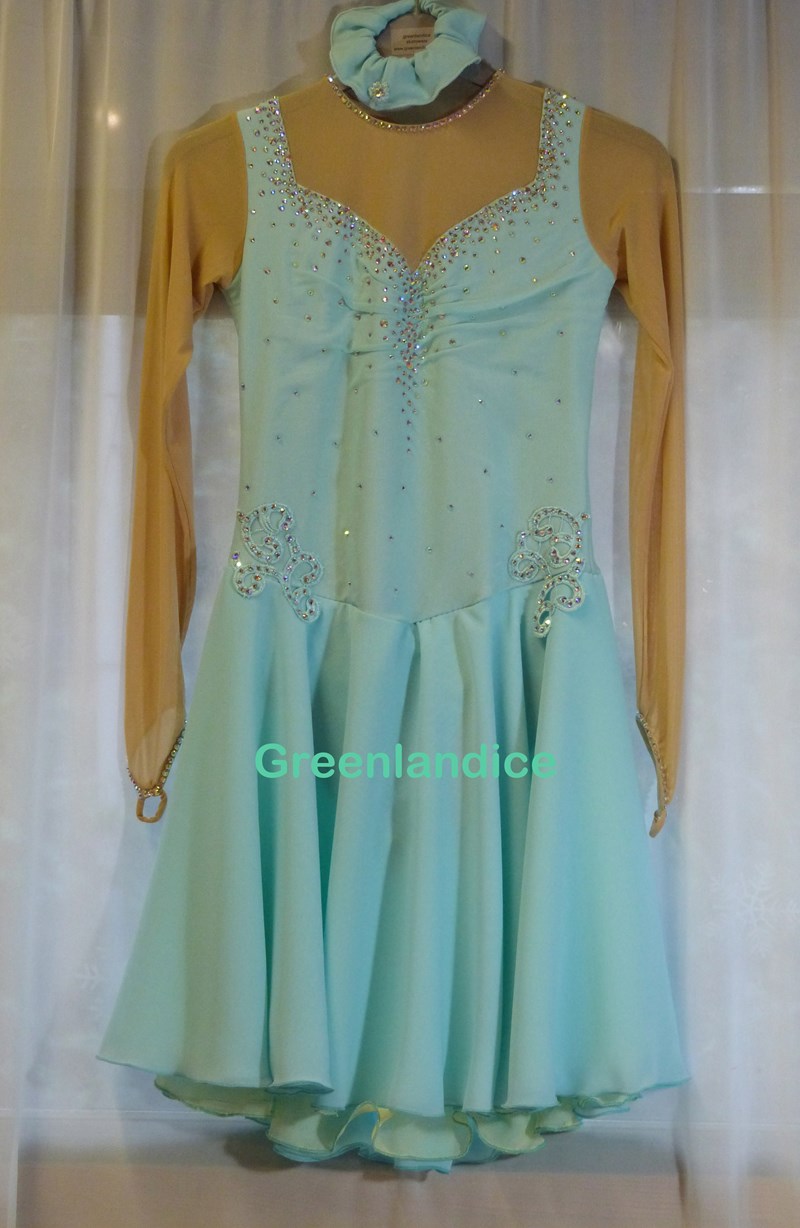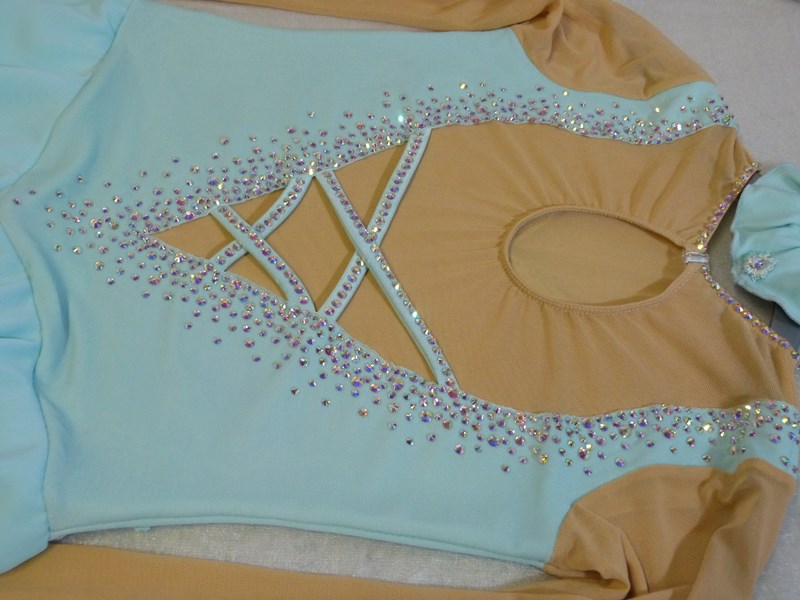 From £200.00