Alissa Red No Crystals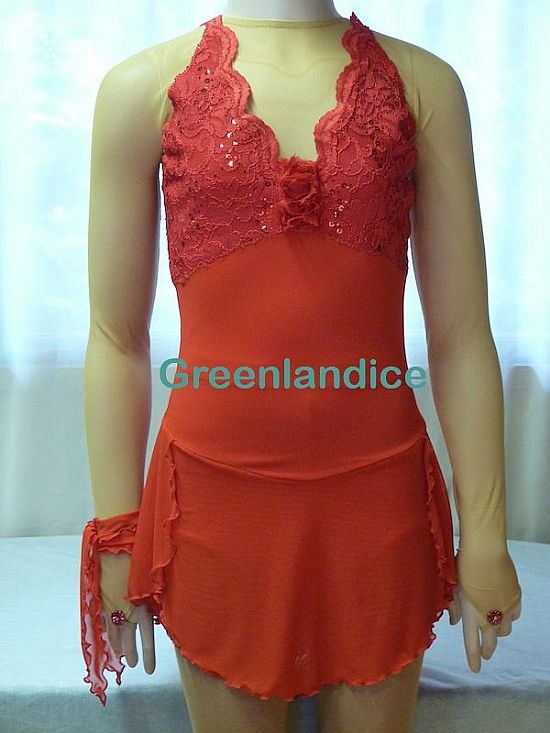 Red sequin lace and red mesh halter neck bodice. Red mesh skirts with front overlap. Flesh sleeves into finger loops.
Red mesh mock halter neck ties. Decorated with red chiffon flower and acrylic flower beads.

Size CXL-AXS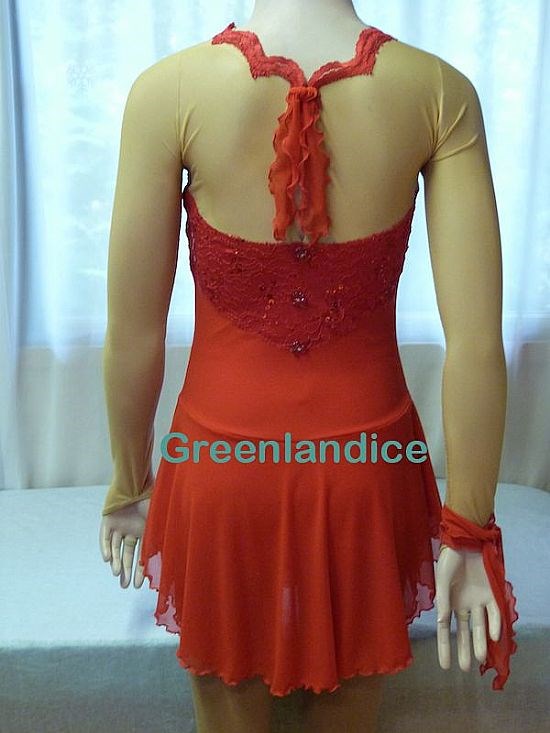 Measurements:
Chest: 29-33"/ 73-83cm
Hips: 30-34"/ 76-86cm
Girth: 56-60"/ 142-152cm
£120 including UK Post
£130 including International Shipping.
The dress comes with a matching hair accessory.
We sell Preciosa Maxima crystal packs for you to
add yourself to this dress.
We also stock competition gloves and tights.

From £120.00