Black Thermal dress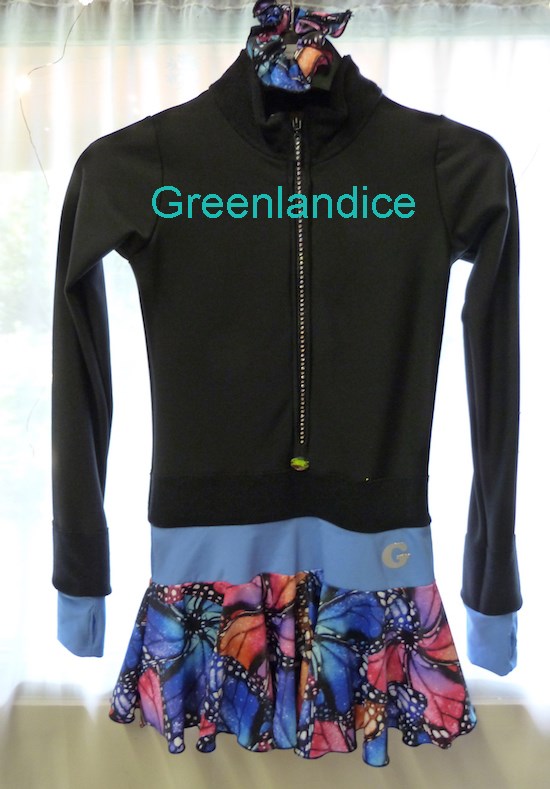 Black Thermal bodice, sleeves and briefs. Sleeve cuffs into thumbholes. Choice of patterned lycra skirt: 1.Butterfly Party
2. Rainbow Reptile. 3. Night Garden Party. 4. Jungle Party.
Front Swarovski crystal zip opening. Matching scrunchie. Made to order in sizes CXS-CL. See size chart.
£99 including UK Post. Email: susan@greenlandice.co.uk to order or use the Contact Form.