Sophie design in Purple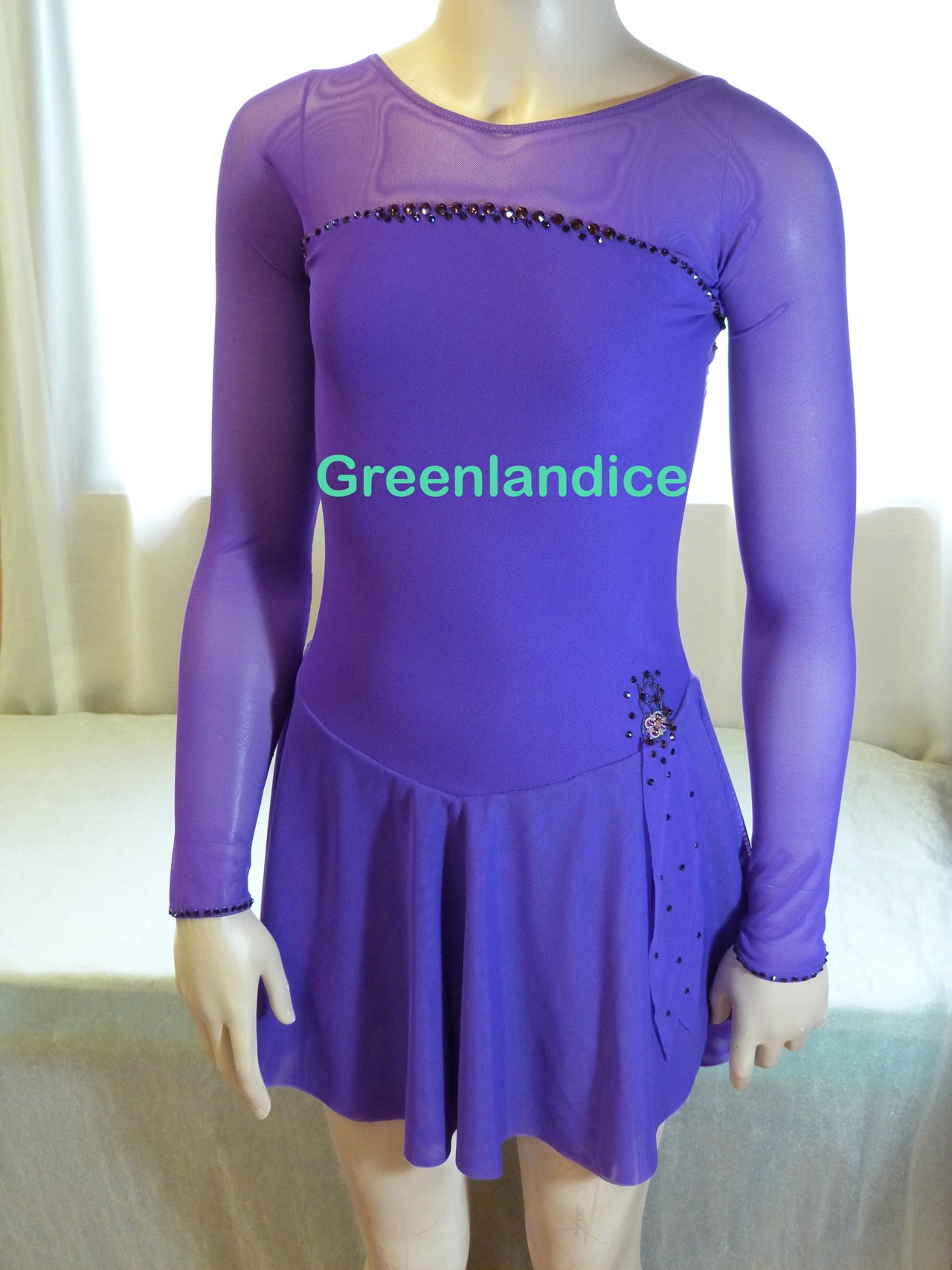 Sophie design in cadbury purple.
Decorated with Amethyst and Purple Velvet crystals and applique.
Comes with matching hair tie.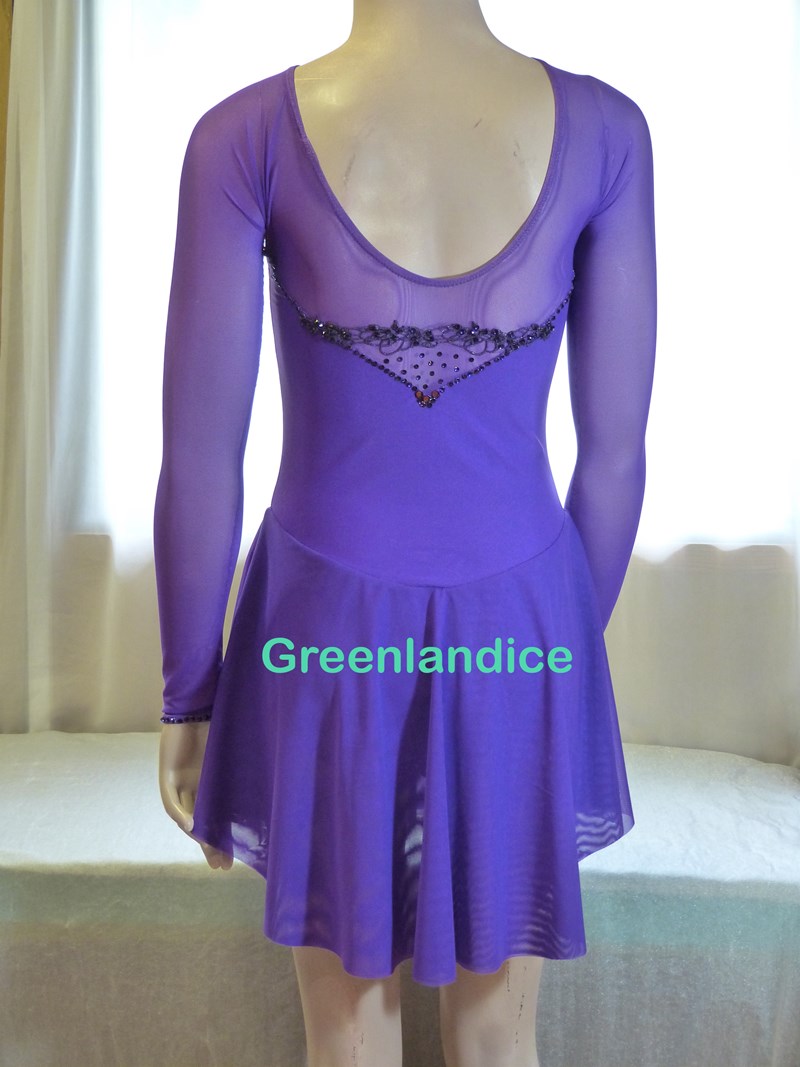 *
Child Large for approx Age 10-12.
Chest: 29-33"/74-84cm
Hips: 29-33"/ 74-84cm
Girth: 53-57"/ 135-145cm
*
RESERVED
*
We stock ice skating tights
and crystal packs to DIY
to add to your order.
Not sold separately.
*
Scroll down for more photos including photo of fabric used to make this dress on left of bar of cadburys chocolate. Chocolate not included with dress- I ate it!